New Camry Replacement Batteries for Camry 2007-2016
At Exclusively Hybrid we sell brand new and refurbished Camry hybrid batteries for Camry models 2007 to 2016 at a fraction of the cost of the dealership.
We also sell hybrid batteries for the Toyota Prius Hybrid, Toyota Highlander Hybrid, and Toyota Avalon Hybrid. Shop the best Camry hybrid batteries today and save.
Understand Your Options for Hybrid Battery Replacement
When you go to get your hybrid batteries evaluated, many mechanics will simply replace a few bad cells and send you on your way. This is a short-term solution but a poor long-term solution. Not all cells fail at the same time meaning you'll return to the mechanic each time a few go bad. Keep in mind there are usually dozens of cells in a Camry hybrid battery, so you may be making several costly trips to get replacement cells.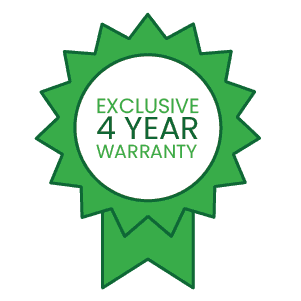 The Exclusively Hybrid Camry Battery Difference
At Exclusively Hybrid we have spent years designing, testing, and developing our very own new Camry hybrid batteries. These hybrid batteries have new modules, a unique design that allows for maximum airflow, and a 4-year warranty.
With Exclusively Hybrid, not only are you getting a new battery, you are getting a 4-year warranty for the ultimate in peace of mind.
New, & Reconditioned, Camry Hybrid Batteries
Another option is to get all the cells in the battery replaced with rejuvenated cells. This process, often called reconditioning or refurbishing, is another option we offer for those who more budget-conscious.
A new battery replacement for your Toyota hybrid is the best short- and long-term option, but refurbished batteries come in at a close second.