Coolant System Flush Services Lake Park
If your hybrid is giving you drive system warnings or the hybrid drive system is ceasing to function it may be a sign that your car needs a coolant system flush. Exclusively Hybrid can provide this service and diagnose your hybrid for a number of potential issues to ensure it is working properly.
Located in Lake Park, FL, we are the areas hybrid experts and can perform most hybrid services at a fraction of the rate of the dealership.
How Often do I need to change the Fluids in My Hybrid?
It is very important to keep all the fluid in your vehicle in good condition. Toyota suggests that you only need to change the coolant after every 100,000 miles. Many other professionals suggest that the fluid should be changed every 50,000 miles or every two (2) years. We would be happy to perform this service on your vehicle at a rate cheaper than most dealers.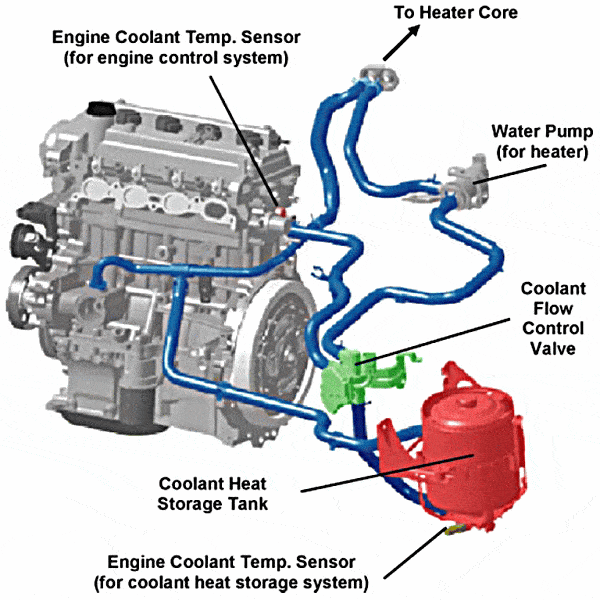 Coolant System Flush & Other Services
Exclusively Hybrid performs all mechanical and electrical work on hybrid vehicles. If you require 5-star service at an affordable price, reach out to the hybrid experts located in Lake Park, FL.
How to do a coolant flush on a Gen2 Toyota Prius
For those people that love to do the maintenance themselves. I would like to help you by providing step by step instructions for a coolant flush on a Gen2 Toyota Prius (please contact us to get instructions for other hybrid vehicles). Please read through the instructions first to make sure that you understand the process from start to finish. 
If it feels like too much, call us to schedule an appointment to service your car. There are two systems that need to be flushed when replacing coolant in a Toyota Prius: Engine & Inverter.
Engine Coolant Flush Instructions
Inverter Coolant Flush Instructions
**THESE INSTRUCTIONS HAVE BEEN PROVIDED BY VARIOUS TECHNICAL GUIDES. PLEASE BE CAREFUL WHEN PERFORMING ANY WORK ON YOUR VEHICLE.
**Exclusively Hybrid and the administrator for this website cannot be held liable for any problems, accidents or injuries that may occur while you perform the work yourself. We suggest that you contact us or other professionals to perform the work for you.