Some people complain about hearing chirping noise when they press the brake pedal or come to a stop. That noise is usually made by one of the valves that is not opening or closing properly. Sometimes you can fix the problem by completely flushing the brake system (doesn't work every time though).
How Often do I do a Brake Flush on my Hybrid?
Even if your car isn't making a chirping noise it is a good idea to change the fluid after 100,000 miles. The brake system on a Toyota Prius or other hybrid, however, is very different from what we are used to, which is why it is important to take your hybrid to a specialist like Exclusively Hybrid to perform a brake system flush for you.
As you can imagine changing the brake fluid from all the lines is not as easy as it is in most non-hybrid cars; it does require the use of a scan tool.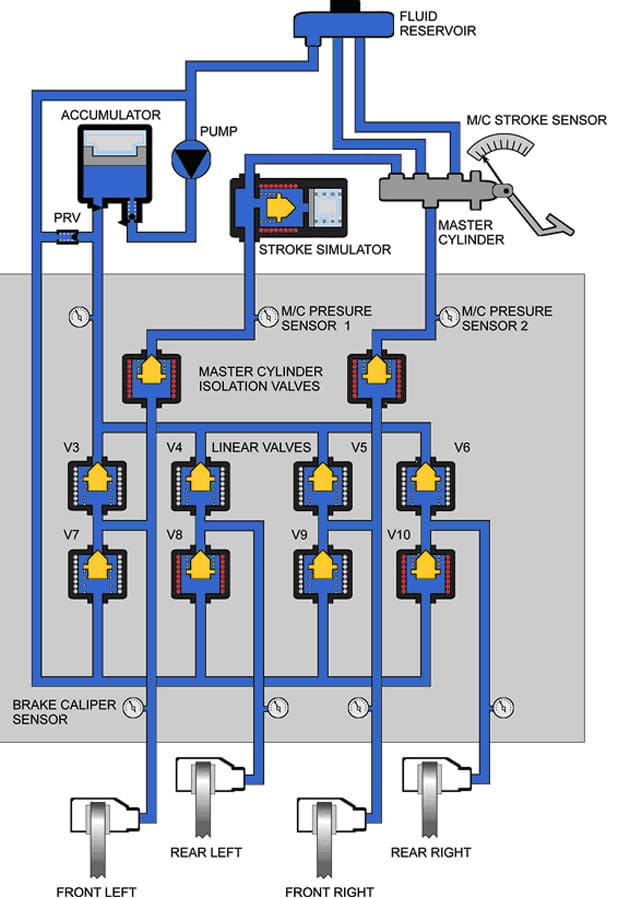 Hybrid Brake System Flush & Other Services
Exclusively Hybrid performs all mechanical and electrical work on hybrid vehicles. If you require 5-star service at an affordable price, reach out to the hybrid experts located in Lake Park, FL.
How to Bleed the Brakes
on a Prius
If you are the adventurous type, and want to try it yourself, I am providing the step-by-step instructions on how to flush the Toyota Prius Gen2 brake system. Please read the instructions from start to finish. If you don't understand something, or don't have the right tools; DON'T DO IT!! Call us to schedule the time to service your vehicle.
**THESE INSTRUCTIONS HAVE BEEN PROVIDED BY VARIOUS TECHNICAL GUIDES. PLEASE BE CAREFUL WHEN PERFORMING ANY WORK ON YOUR VEHICLE.
**Exclusively Hybrid and the administrator for this website cannot be held liable for any problems, accidents or injuries that may occur while you perform the work yourself. We suggest that you contact us or other professionals to perform the work for you.