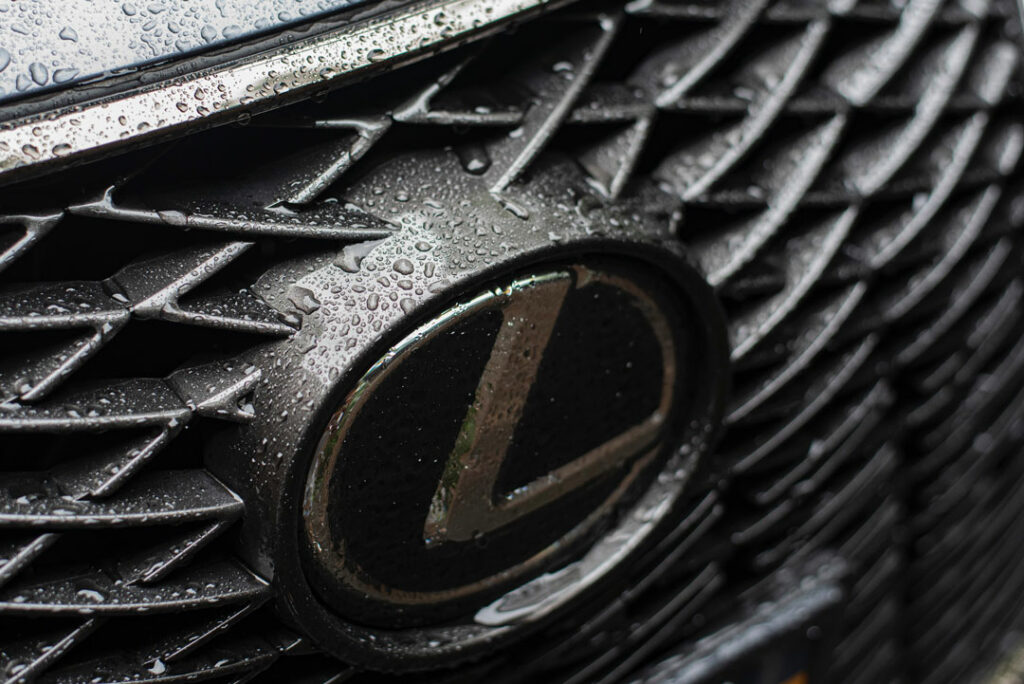 Although hybrid vehicles have stood the test of time, early adopters wondered about the eventual battery replacement costs. Today, the answers are clear.
New hybrid batteries directly from the dealership cost more than many approved, respected batteries you can get on the market. The secondary market now offers new and reconditioned batteries. This gives owners several choices to select the one that works best for them.
But what is the Lexus battery warranty for hybrid vehicles? How much is a hybrid battery?
Read on for the answers to the above questions, as well as details on hybrid battery lifespan and costs.
Lexus Hybrid Battery Warranty
The Lexus Hybrid Warranty is for eight years or 100,000 miles, whichever occurs first. This includes the Hybrid Battery Control Module (voltage sensor). Also included are the Hybrid Control Module (power management) and inverter with converter.
The Lexus Hybrid Battery Warranty is for ten years or 150,000 miles, whichever occurs first.
This warranty information is from the 2020 published warranty. If your car is older, it is recommended to consult your actual warranty to learn your coverage. If you can't find your warranty, consult your Lexus Dealer for the details.
Lexus Hybrid Battery Lifespan
Most consumers ask the same questions about a hybrid battery's lifespan. How long does a hybrid battery last? And, how much does replacing a hybrid battery cost?
Hybrid batteries have a longer lifespan than a conventional battery's 3-4 years. This is due to the hybrid car charging the batteries through regenerative braking, which keeps the battery from draining too low to bounce back.
Depending on the model and driving conditions, hybrid batteries in general last 70,000 to 200,000 miles. Some manufacturers state a battery's lifespan to be 10-15 years, but this is under ideal conditions.
For the hybrid Lexus, the battery has a projected lifespan that equates to the vehicle's life. This timeframe is hard to pinpoint since some cars face differing conditions: both road conditions and inefficiencies based on improper maintenance impact the lifespan. The driver's breaking methods can also affect battery lifespan. But in general, most Lexus vehicle's hybrid batteries will last between 100,000 to 200,000 miles. 
How To Know Your Lexus Hybrid Battery Needs To Be Replaced
Car owners can watch for signs that the hybrid battery no longer functions at full capacity. For instance, one sign is when you notice that your gas mileage is dropping. Gasoline is always used to supplement the batteries, so the car uses more fuel when they are weakened.
Batteries may have an issue when your dashboard shows a fluctuating charge percentage. Another sign to check for is noticing your charge when parking. When you return to the car a few hours later, a visible drop in charge is a telltale sign that something is wrong.
Other things to notice are when the car stops gliding as it once did and warning lights appear. Strange engine noises may also suggest your batteries are running too hot.
Regardless of the signs, you'll want to fix it before other car parts are negatively affected.
Before taking action, get your hybrid batteries tested. Each manufacturer has battery charge specifications. If your car is out of the specified range, you'll need to replace your hybrid batteries.
So what happens if your battery is out of warranty and needs repair or replacement? It's important to note that if you attempt to repair the hybrid battery yourself, you may make costly mistakes that will not only ruin the integrity of your vehicle but may also decrease its resale value.
Exclusively Hybrid offers new and refurbished Lexus hybrid batteries. They can keep your costs down and give you peace of mind in knowing your vehicle is taken care of.
Lexus Hybrid Battery Replacement Costs
Most people assume that replacing Lexus hybrid batteries will give them sticker shock. This isn't always true if you consider reliable options other than the Lexus dealership. If you want Lexus to handle everything, they charge $5,000 – $7,000 for a drive motor battery pack depending on the model.
Read more: How Much Does a Lexus Hybrid Battery Cost to Replace?
The good news is, reputable manufacturers sell their own replacement products. Exclusively Hybrid manufactures and sells highly respected Lexus batteries at a fraction of the cost of a dealership.
Reconditioned hybrid batteries are also available for those who want a cheaper product. Reconditioned batteries for Lexus models like the CT200H start at just $990 from Exclusively Hybrid.
A reconditioned GS450H hybrid battery from Exclusively Hybrid ranges in price from just $1,500 to $2,000.
Reconditioned battery packs include refurbished hybrid batteries. This includes machine testing each cell to distinguish the usable from the unusable. Weak cells are discarded and replaced with new cells.
Usable cells are reconditioned and tested for 30 days to make sure it holds a charge. These steps ensure that cars only receive high-quality cells. To make sure the batteries are corrosion-free, all copper terminal tags are replaced.
Brand new Lexus hybrid batteries are another option. The Lexus CT200H battery is $1,990. A new Lexus GS450H hybrid battery replacement is $3,690 (Lexus charges $6,000).
These battery packs use an advanced design for greater airflow around the batteries. This keeps the batteries from getting too hot and extends the battery's lifespan.
Where to Replace Lexus Hybrid Batteries
Once you've purchased your new or reconditioned Lexus hybrid battery, you can have it installed at any mechanic that works with hybrid vehicles.
If you have any questions about your hybrid battery or the replacement process, contact us today!