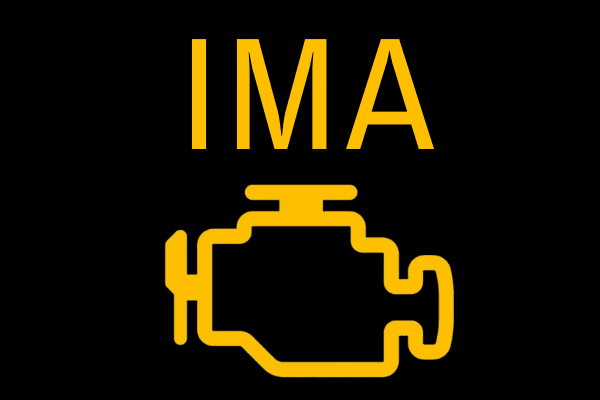 If you own a hybrid Honda Civic, then you may be familiar with the IMA light. This light comes on when there is an issue with the Integrated Motor Assist system. But what does this mean?
Don't panic! There are a few things you can do to troubleshoot the issue and get your car running smoothly again. We will walk you through what the Honda Civic IMA light is, what it means when it comes on, whether you can drive with it on and how to resolve the issue.
What Is An IMA Light In A Honda Hybrid?
Let's start with an explanation of what exactly this light is. This light is part of an important system called the Integrated Motor Assist. The light means there is an issue with the system.
What Is The Integrated Motor Assist System In A Honda Civic?
The Integrated Motor Assist system is an electric drive (hybrid) system that combines the power of your gasoline engine and your battery, along with a few other components to create a smooth driving experience.
When you are at lower speeds, the gasoline engine is completely turned off and only your battery is powering your car. This low-speed driving is where you will see the highest efficiency. This system is designed to increase your fuel efficiency without sacrificing the performance of the vehicle, and also allows for regenerative braking, which charges the battery when you brake.
In order to run properly, this system must have a steady flow of power. If this system is having trouble supplying a certain amount of power, the IMA light will come on to alert you of the problem.
What Does It Mean When The IMA Light Comes On?
If your Honda Civic hybrid's IMA light turns on, then this doesn't mean that the car is going to break down necessarily, but it does mean that you should take it to a service center to have your hybrid system looked at – never ignore it.
The light may indicate that your battery is no longer working properly and can therefore decrease your fuel efficiency as you drive and make the vehicle more difficult to accelerate.
If you determine that your battery needs to be replaced, it's much more cost-effective to purchase a new or reconditioned battery from a respected online dealer rather than your vehicle's dealership.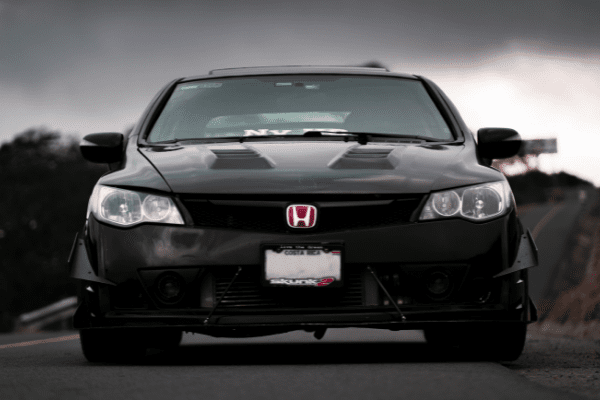 Can I Drive My Honda Civic Hybrid With The IMA Light On?
Technically speaking, you can drive your Honda with the IMA light on. However, driving with the IMA light on increases your risk of damage to the vehicle. If you are unsure of what is wrong with your car or battery, or if you've never worked on one before, it is best to get it looked at by a professional.
If you drive your Honda Civic hybrid with the IMA light on, you will notice a decrease in your fuel efficiency and acceleration, which can put extra wear on all of your vehicle's moving parts.
How Do You Reset The Honda Civic Hybrid IMA Light?
A Honda Civic Hybrid IMA light reset isn't possible without fixing the issue, so if your light comes on you should bring your vehicle in right away.
In order to give your vehicle a diagnostic, you may want to have the codes read. In order to do this, use an OBD2 code reader to check for any error codes in your vehicle. The port on most newer Honda Civic's is above the pedals.
You can also head to an auto parts store and they can usually read the diagnostic codes within 5 seconds to help you know what is wrong. Most do this for free.
If you want to purchase your own OBD2 reader, you can do so online or at a retail store. Some options are available for under $50, and they can be used on most modern vehicle makes and models.
Other Signs Your Honda Hybrid Civic Battery May Be Deteriorating
In addition to the IMA light being on, here are some other signs your Honda Civic hybrid's battery is on the fritz.
Decreased fuel efficiency: The hybrid battery is a large part of your car's power. If the battery isn't working as it should, you may see a decrease in your fuel efficiency.

Sluggish acceleration: If the battery isn't able to provide as much power as it should, you may experience sluggish acceleration and difficulty getting up to speed.

Erratic Charge Readings: If you have been getting erratic readings from your battery, this may indicate a faulty charge.

Constantly Running Fan: If you've noticed that your car's fan is running more than usual, this could mean that your battery is getting too hot.
How To Replace Your Honda Civic's Hybrid Battery
First, you'll need to purchase a replacement battery. There are a couple of different options for this. A brand new battery from your dealership is one option but will be the most expensive route – usually around $3,000.
An alternative option that is just as reliable and less expensive is to purchase a reconditioned battery online. At Exclusively Hybrid, our reconditioned Honda Civic Hybrid batteries are under $900 and include a 12 month or 12,000-mile warranty. We recondition our hybrid batteries with precision cell matching with the latest technology and then run them through rigorous testing and inspection to ensure you get the best quality. They even come ready-to-install with no programming required!
You can purchase a reconditioned Honda Civic battery here, or feel free to contact us with any questions about your hybrid battery!