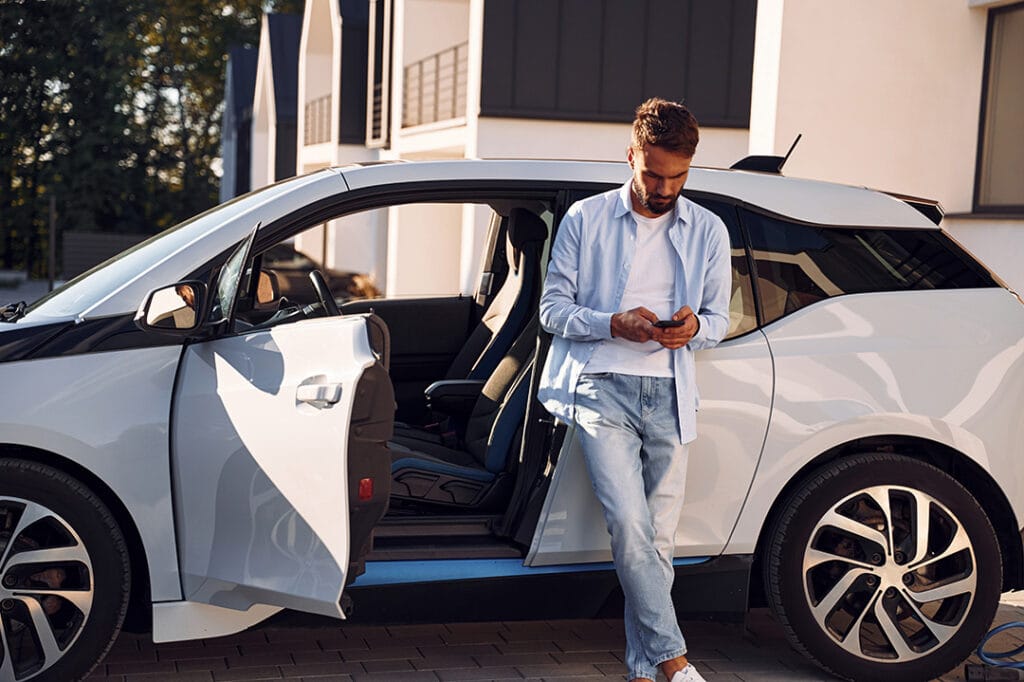 In the rapidly evolving landscape of automotive technology, hybrid vehicles have established themselves as eco-friendly and efficient options for modern-day commuters. However, like any mechanical system, hybrid batteries can experience wear and tear over time, potentially leading to a decline in performance and efficiency.
In this blog, we will delve into the realm of hybrid battery replacement costs, exploring common symptoms of a failing battery, warranty coverage, repair options, and a detailed comparison between hybrid battery replacement providers.
Hybrid Battery Replacement Cost Ranges:
According to Toyota, replacing a hybrid car battery can cost anywhere from $2,000-$8,000 depending on factors like the make and model of your vehicle, and where you choose to get the battery from. Before committing to any one decision, it is recommended that you weigh out your options to see what is best for you and your car.
Common Symptoms of a Failing Hybrid Battery
It is important to know that your battery is the problem before you go ahead and spend unnecessary money. Therefore, detecting early signs of a failing hybrid battery is crucial to preventing further complications. Here are the top 5 symptoms of a failing battery to look out for:
Decreased fuel efficiency
Erratic engine performance
Illuminated warning lights on the dashboard
Reduced battery charging and regenerative braking
Unusual noises or vibrations
If you experience any of the above, it may be advisable to get your car checked out by a hybrid specialist to determine the specific problems and your options.
Is Your Battery Still Under Warranty?
Before delving into your savings to cover the costs, it's essential to determine if your hybrid battery is still covered under warranty. Manufacturers often provide warranties for hybrid batteries, extending up to 8 years or a specific mileage threshold. However, it is different for all companies and other factors like where you live. 

If you would like to learn more about what YOUR warranty might look like, we've written guides for the three car brands that we manufacture which are Honda, Toyota, and Lexus.
Should I Repair or Replace my Hybrid Battery?
In some instances, battery repairs can be an effective solution to extend its life. The approach taken largely depends on the extent of the damage.
1. The Battery Has a Few Damaged Cells:
At Exclusively Hybird, we don't suggest that retail customers try to replace a few damaged cells. Cells that aren't replaced may go bad within a short period of time, resulting in poor performance and an upset customer. If a mechanic recommends that you replace a few damaged cells, they probably aren't taking this into consideration.
A hybrid battery comprises an assembly of individual cells, and the precise quantity within a battery pack can vary based on the hybrid vehicle's specific make and model (for example, the battery in a Prius typically has around 28 cells.).
Nonetheless, it's important to acknowledge that most methodologies employed to identify weak or faulty cells may not guarantee absolute accuracy. This is precisely why, at Exclusively Hybrid, we have developed a rigorous and time-proven process that generates a comprehensive "battery test report" applicable to a wide range of hybrid models. This detailed report not only furnishes clients with precise recommendations but also entails the calibration of the battery pack.
2. Most of the Battery's Cells Are Damaged:
Best solution: Hybrid Battery Reconditioning
Estimated Cost: $890 – $1990
In cases where a significant proportion of cells within your hybrid battery have incurred damage, the most advisable course of action is to replace these cells with reconditioned ones. This process is commonly referred to as hybrid battery rejuvenation or reconditioning.
Hybrid battery reconditioning involves a meticulous procedure of charging and balancing the cells within the battery. The exact cost of this reconditioning process can vary, ranging from approximately $890 to $1990, contingent upon the reconditioned battery purchased.
It's important to bear in mind that, should the cost move toward the higher end of this range, it might be more practical to opt for a completely new battery. Why? Because the cost disparity between reconditioning and replacing with a new hybrid battery is often minimal. While hybrid battery reconditioning can indeed extend the battery's functional lifespan by a few years, investing in a brand-new hybrid battery usually offers a substantially longer-lasting solution.
This brings us directly into:
Hybrid Battery Replacement:
Buying Options: For hybrid vehicle owners facing battery replacement, there are two primary avenues to explore:
1. Buying from a Dealership: Dealerships offer OEM batteries that guarantee compatibility, installation, and optimal performance. However, this comes at a premium due to the brand-specific pricing structure.
To that end, here's a list of MSRP battery cost details for various hybrid models:
Toyota Prius V – $3,939
Toyota Prius C – $3,807
Lexus RX 400h– $4,847
Lexus CT 200h– $2,588
Honda Civic– $3,200
2. Buying from a Private Seller:
The main upside of working with private sellers is that the costs are often much lower than the premium that the dealerships charge.
However, exercise caution:
Ensure that the independent seller has a trustworthy reputation. Although dealing with an independent seller might initially seem advantageous, there are potential risks involved. Some independent sellers (though not all) might disengage once the purchase is complete, leaving you solely responsible for any future issues with the hybrid battery.
Here are several recommendations to consider when acquiring a hybrid battery from an independent seller:
1. Verify the presence of a warranty for the hybrid battery.
2. Ensure that the serial number are reused from the old battery cover.
3. Investigate the reputation of the independent seller; browsing their website and perusing online customer reviews are constructive initial steps.Look for people like us (Exclusively Hybrid) who have great reviews.
Hybrid Battery Replacement: Exclusively Hybrid vs. Others
Purchasing a high-quality hybrid battery at a good price is a task in itself. However, locating a trustworthy private seller presents an additional challenge. At Exclusively Hybrid, we are prepared to assist you in both aspects.
Here are the options we provide for our "big three" hybrid battery replacements:
– Brand New
– Warranty lasting four years or 50,000 miles, whichever happens first
– Installation services offered
– Retail cost: $4,200
– Our cost: $1,990
For Most Lexus ES250H and ES300h:
– Brand New
– Warranty lasting four years or 50,000 miles, whichever happens first
– Installation services offered
– Retail cost: $4,100
– Our cost: $2,690
– Brand New
– Warranty lasting four years or 50,000 miles, whichever happens first
– Installation services offered
– Retail cost: $3,200- Our cost: $1,890
The Exclusively Hybrid Difference
Aside from superior pricing, Exclusively Hybrid has an everlasting reputation that takes the risk out of dealing with a third party vendor. With hundreds of positive reviews, we have cemented ourselves ahead of our competition to deliver you the best and most affordable service out there!
What's Next?
As a hybrid vehicle owner, staying informed about your battery's health and replacement options is crucial. Regular maintenance, careful driving, and addressing issues promptly can extend your battery's lifespan. If you're experiencing symptoms of a failing hybrid battery or considering a replacement, Exclusively Hybrid offers a reliable solution backed by expertise and quality.