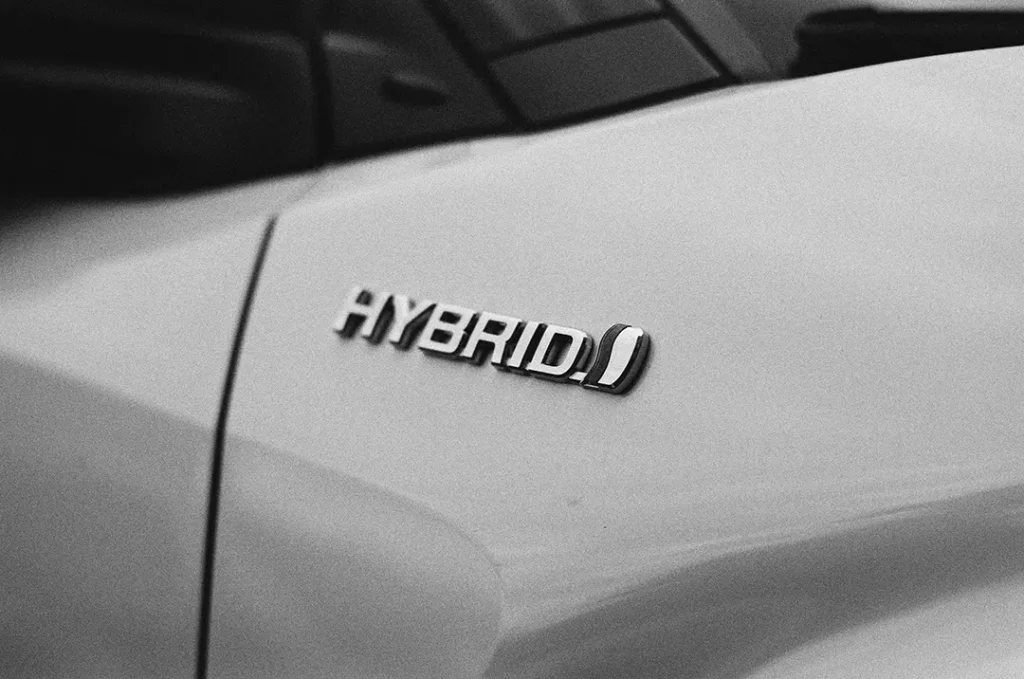 So you're either shopping around for a hybrid vehicle and wondering what to expect, or you currently own one. In the latter case, you likely paid a generous amount for your investment, even if you bought it used. You certainly don't want to have to spend another arm and a leg repairing it and needing new parts too often. 
But replacing your hybrid's battery doesn't have to drain your savings. Read on to learn about a hybrid battery's expected life and tips to maximize their lifetime – along with how to know if it's faulty, the replacement costs, and how to get the best bang for your buck! Firstly, how long do Hybrid Batteries last? 
Typical Hybrid Battery Life
You did all the research. You spent months comparing all the hybrid makes and models, their gas mileage, and their charge distances. But you've found yourself wondering how long your hybrid battery is supposed to last before needing replacement.
There are some factors that can help increase the life of your hybrid battery – we'll get to those later. But generally speaking, you can expect to get at least 100,000 miles out of your hybrid battery in modern vehicles. Some can even make it up to 200,000 miles. This equates to about 8-12 years before you can anticipate needing a replacement.
But, like with any technology, there are inevitably ways your battery can falter unexpectedly. Always be sure you have a clear understanding of your vehicle's battery warranty to ensure you know if it's covered in premature failure.
In terms of which hybrid vehicle batteries have a longer life than another, let's talk about two of the most popular Toyota models we are often asked about.
Toyota Camry Hybrid Battery Life vs. Prius Battery Life
The hybrid batteries of these two models are almost indistinguishable. The 2020 Camry Hybrid LE model uses a lithium-ion battery. SE and XLE trims, as well as the Toyota Prius, use a nickel-metal-hydride battery.
The Camry has a 245V battery with 34 modules, and the Prius has a 201V battery with 28 modules. Each of the six cells in the Prius battery contains 1.2 volts, producing a total of 201.6 volts. This similarity allows the cells to be interchangeable.
As far as life expectancy – in comparison with each other, both are relatively the same, as are most hybrid batteries. Many hybrid vehicle manufacturers will tell you the battery should last 10 years at a minimum. Some, such as Toyota, will even propose the batteries should last as long as the vehicle's life. 
Why Do Hybrid Car Batteries Last So Long?
Since a regular car battery's life expectancy is only three years, you may wonder why it's much longer in a hybrid. 
In hybrid vehicles, the battery typically only charges to 80% before declaring it's full. Similarly, it is only at 20% when it says it's empty. This constant under and overcharging is what lengthens the life of a hybrid battery.
There are always steps you can take to extend their life even further.
Tips to Maximize a Hybrid Battery's Lifetime
While there is never a guarantee that you'll have zero issues, it helps to take some preventative measures known to help.
Make sure it charges regularly.

You'll want to give your hybrid vehicle a full charge at

least every two months

by starting the system for 30 minutes. Older batteries should even be charged once a week. Find a reason to take the car on a drive, or simply start it in an area that is not enclosed. If you're charging without driving, make sure the "ready" light is on, and that you turn all electrical accessories off to maximize the charge time.

Accelerate slowly.

When going from the stopping position, only lightly press the accelerator. As much as you want to get going quickly, a slow and steady increase in speed can help keep your battery healthy.

Decelerate slowly.

Just like the former, coming to a slow stop by coasting rather than slamming on the brakes can help prolong the life of your battery.

Use gasoline more often.

Obviously, you bought a hybrid car for a reason – the ability to be more eco-friendly and save money on gas might be a couple of them. But driving on roads where the speed limit is

faster than 55 mph

will use gas more often and have less wear on the battery.

Store your vehicle correctly.

Like with any batteries,

prolonged heat

or freezing temperatures can affect the life of your battery. Much like how your tires expand and contrast in hot and cold, the core of your battery can do the same.

Clean the auxiliary fan.

This is the fan that keeps your hybrid battery cool, but it does become dirty.

Oils can coat

the fan's blades, which will then collect dust and block air from reaching your battery. Regular cleaning can help keep your battery cool and maximize its life.

Keep the Fresh Air Intake Screen Clean.

Some models have a screen filter protecting the hybrid battery area. This should be checked every 6 months and kept clean.

Keep up with maintenance.

Vehicle parts depend on each other to stay in homeostasis. When you start to slack on keeping up with regular vehicle maintenance, you can cause the battery to work harder to compensate for other faulty parts.
But even with the steps above, the best-kept battery can run into mechanical issues. 
How to Know Your Hybrid Car Battery is Faulty
You've cared for it, you've kept up with all the proper maintenance, but you're still wondering if something is faulty. 
The system warning light is your first obvious indicator of a battery issue. Still, sometimes, these messages don't come on to tell you there is a problem. Here are some other symptoms to look for:
You're getting less fuel economy than you should be getting.

Check with your manufacturer to determine your gas mileage. If yours is decreasing, your car will likely become more dependent on gas because the battery isn't working to its full capacity.

Your charge display acts erratically.

The fluctuations could mean your battery isn't working correctly.

The battery is draining quickly.

Suppose your once charged vehicle is losing its battery charge overnight. In that case, it's a sure sign you may need to replace your battery with a

new or refurbished one.

There are strange engine noises.

If your battery is running hotter than it should be, it causes the auxiliary fan to run more often to cool it down. The

internal combustion engine

(ICE) will also kick in more often or run longer than expected.
Car Battery Replacement Cost
The cost of a new battery for your hybrid vehicle can vary from retailer to retailer. 
The most important question to ask yourself is if your battery is coming from a reputable source. Many retailers will sell refurbished batteries and claim them as brand new. So finding the cheapest option isn't always the best idea or the most cost-effective in the end. 
If you return to the dealership to have your battery evaluated, they will likely try to sell you one of theirs. This can mean spending nearly twice as much, as the dealership has to compensate for high overhead and pass this cost to you. At some places, a hybrid battery can run you up to $6,000!
Exclusively Hybrid sells both new and reconditioned Toyota and Lexus hybrid batteries that have been designed and developed through years of research. Prices start at just $890 for refurbished batteries and $1,990 for brand new. You can simply have your own mechanic install them for you. The battery's design allows air to flow between every cell, keeping the temperature down and allowing the battery to have a maximum life expectancy. So you'll certainly get the best bang for your buck!
In addition to having extensive knowledge and outstanding customer service, Exclusively Hybrid also offers a 4-year warranty on all new batteries. So you can guarantee that you will always be left with peace of mind and a great experience!
We helped our friend Nikki Delventhal recently showing her some tips and maintenance suggestions you need to know Prius/Hybrid battery. Tips for early detection your battery may be going bad, how to prolong the life of your battery, how it works, AND MORE!