New Civic Replacement Batteries for Civic 2006 - 2011
At Exclusively Hybrid, we sell reconditioned Honda Civic hybrid batteries for Civic models 2006 – 2011 for a fraction of the cost of a brand new one. Check out our variety of Civic hybrid batteries that have been reconditioned.
Save money by shopping for the finest Civic hybrid batteries now.
UNDERSTAND THE BEST OPTIONS FOR REPLACING YOUR HONDA CIVIC HYBRID BATTERY
While your first instinct may be to head to your Honda dealership or local mechanic and purchase a brand new hybrid battery for your vehicle, other options are available to save you money! While a brand new battery can cost upwards of $3,000, you can get a reconditioned hybrid battery for a fraction of the cost from Exclusively Hybrid. Our batteries are backed by a 12,000 mile or 1-year warranty for your peace of mind.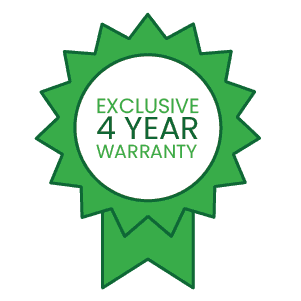 The Exclusively Hybrid Honda Civic Battery Difference
While shopping online for a new Honda Civic hybrid battery, you may be lured into thinking you're getting a brand new battery, when in fact it's reconditioned, all the while paying new battery prices. At Exclusively Hybrid, we pride ourselves on our in-depth expert reconditioning process to give you the utmost peace of mind, so you'll always know exactly what you're purchasing.
Reconditioned Honda Civic Batteries
We've spent years reconditioning hybrid batteries at Exclusively Hybrid. A rejuvenation procedure is performed on each cell in the battery. We then perform thorough testing, charging, and balancing of the cells within the battery, as well as change the copper tabs on the terminals for a clean, corrosion-free bus terminal that's just like new.