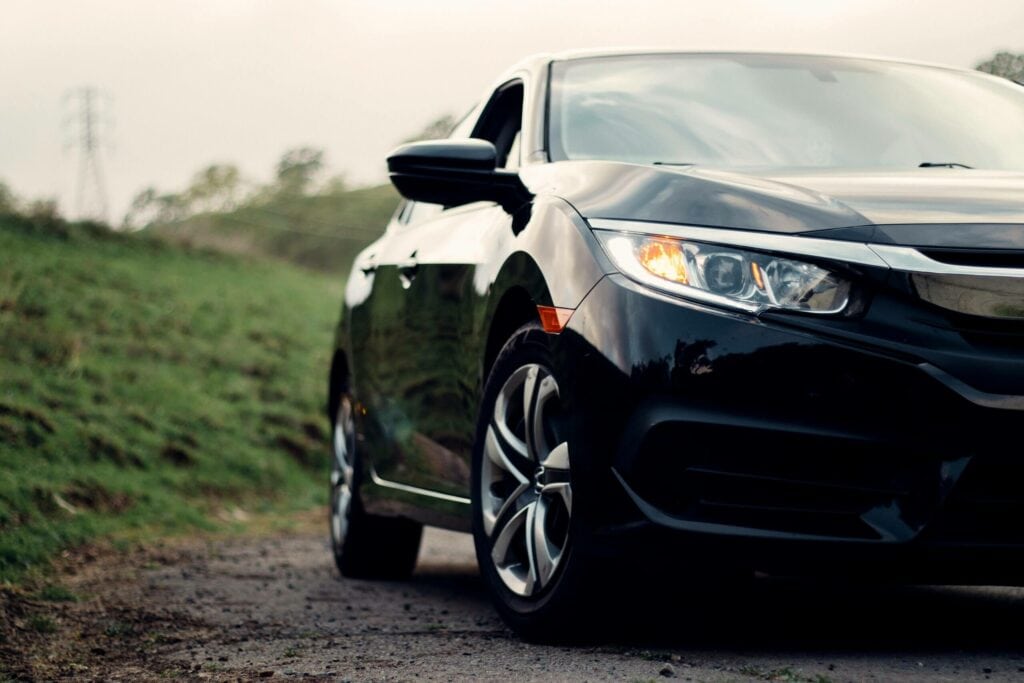 Welcome to our comprehensive guide on buying a used Honda Civic Hybrid. In this blog post, we will explore the benefits of choosing a hybrid vehicle, specifically the Honda Civic Hybrid.
Whether you're seeking fuel efficiency, reduced emissions, or cost savings, the Honda Civic Hybrid is a popular and reliable choice. Let's dive into the key factors to consider when purchasing a used Honda Civic Hybrid.
Why Choose a Used Honda Civic Hybrid?
The advantages of owning a Honda Civic Hybrid are plentiful, making it an attractive option for eco-conscious car buyers. Consider the following benefits:
Fuel Efficiency: Honda Civic Hybrids are renowned for their impressive fuel economy. The hybrid technology allows for a combination of electric power and a gasoline engine, resulting in fewer trips to the gas station and reduced fuel costs. According to fueleconomy.gov, a 2015 Honda Civic Hybrid, for example, gets 44 miles per gallon.
Reduced Emissions: With concerns about environmental impact on the rise, the Honda Civic Hybrid offers a greener alternative. Its hybrid engine emits fewer pollutants into the atmosphere compared to conventional gasoline-powered vehicles.
Cost Savings: Beyond fuel efficiency, owning a used Honda Civic Hybrid can lead to long-term savings. The reduced fuel consumption translates into lower monthly expenses, while potential tax incentives and insurance discounts may further contribute to overall cost savings.
Honda Reliability: The Honda brand is synonymous with reliability and durability. Older Honda Civic Hybrids, however, have a reputation for hybrid battery issues that we will cover more below.
While the hybrid Civic is a great car, it did not make our top 9 affordable hybrid cars list. If you are not wed to the Civic, check out these other options.
Researching and Setting a Budget:
Before embarking on your used Honda Civic Hybrid buying journey, it is crucial to conduct thorough research and establish a budget. Here are the key considerations:
Determine Your Budget: Assess your financial situation and determine how much you can comfortably afford to spend on a used Honda Civic Hybrid. Factors to consider include your income, expenses, and any financing options you may explore. When browsing car sale site CarGurus, we saw Civic Hybrids with under 125,000 miles anywhere from $8,000 to $12,000.
Research the Market: Research the current market value of used Honda Civic Hybrids to gain an understanding of the price range. Consider factors such as the model year, mileage, condition, and any additional features or trim levels.
Maintenance and Ownership Costs: Take into account potential maintenance and ownership costs associated with a used Honda Civic Hybrid. While these costs may be lower compared to conventional vehicles, it is essential to budget for routine maintenance, repairs, and insurance premiums.
Online Resources: Utilize online resources such as automotive websites, forums, and classified ads to gather information on pricing trends, common issues, and reviews from current or previous owners. These resources can help you make an informed decision.
Setting a budget and conducting thorough research will empower you as a buyer, ensuring that you find the best possible used Honda Civic Hybrid that meets both your financial and lifestyle needs.
Checking the Civic Hybrid Battery Warranty
The hybrid battery is a critical component of a Honda Civic Hybrid, and it's essential to understand the warranty coverage associated with it. Here's what you need to know when checking the hybrid battery warranty:
Importance of the Hybrid Battery:
The hybrid battery is responsible for powering the electric motor and providing energy to the vehicle. It plays a crucial role in achieving the hybrid's excellent fuel efficiency. Checking the hybrid battery's condition and warranty is essential to ensure its reliability and potential replacement costs.
Warranty Coverage:
Honda offers warranty coverage for the hybrid battery in their Civic Hybrid models. The specific details of the warranty, such as duration and coverage, may vary based on the year and model of the vehicle. It's crucial to obtain accurate information about the hybrid battery warranty to assess its current status and potential coverage.
Honda provides a warranty for Civic Hybrids that typically spans 8 years or 100,000 miles. However, it's worth noting that in certain states, the warranty may extend up to 10 years or 100,000 miles.
Checking the Battery's Condition
When evaluating a used Honda Civic Hybrid, it's recommended to check the hybrid battery's condition. Although it may be challenging to assess the battery's health without specialized equipment, there are a few indicators you can consider:
Battery Performance: During a test drive, pay attention to the hybrid system's performance. If you notice any significant fluctuations in power or reduced electric motor assistance, it could be a sign of potential battery issues.
Battery Life and Remaining Capacity: Inquire about the battery's remaining life and capacity. A reputable seller or dealership may be able to provide insights based on diagnostic tests or maintenance records. Keep in mind that battery degradation is a normal occurrence over time.
Certified Pre-Owned Vehicles: If you're considering a certified pre-owned Honda Civic Hybrid, inquire about the hybrid battery inspection and certification process. These vehicles typically undergo thorough inspections, ensuring the battery is in good condition and meets specific standards.
Battery Replacement Costs:
In the event that the hybrid battery needs replacement, it's crucial to be aware of the associated costs. While Honda's hybrid batteries are generally known for their reliability, it's still beneficial to understand the potential expenses involved in case a replacement becomes necessary. Research the approximate cost of a new hybrid battery and consider whether any remaining warranty coverage could help mitigate these expenses.
If your hybrid Civic needs a new battery there are great replacement options. Exclusively Hybrid creates and refurbushies some of the best Civic hybrid batteries available, for prices that won't break the bank.
Professional Inspection:
If you have concerns about the hybrid battery's condition or want a comprehensive evaluation, consider taking the vehicle to a trusted mechanic or dealership specializing in hybrid vehicles. They can perform diagnostic tests to assess the battery's health and provide you with a detailed report.
Where to Find Used Honda Civic Hybrids:
When searching for a used Honda Civic Hybrid, there are several avenues you can explore. Here are the key options to consider:
Dealerships:
Authorized Honda dealerships often have a selection of used Honda Civic Hybrids available for purchase. Visiting a dealership provides the advantage of accessing certified pre-owned vehicles that have undergone thorough inspections and may come with additional warranties. Additionally, dealerships may offer financing options and provide assistance with paperwork and registration.
Private Sellers:
Another option is to buy a used Honda Civic Hybrid directly from a private seller. Platforms such as online classifieds, community bulletin boards, and social media groups like Facebook Marketplace can be valuable resources for connecting with private sellers. When dealing with private sellers, it's important to exercise caution and conduct thorough research. Request maintenance records and consider having a trusted mechanic inspect the vehicle before finalizing the purchase.
Online Marketplaces:
Various online marketplaces, such as reputable automotive websites and dedicated car-buying platforms like the aforementioned CarGurus, AutoTrader, or TrueCar, offer extensive listings of used Honda Civic Hybrids. These platforms often allow you to refine your search based on specific criteria, such as location, price range, mileage, and year. Ensure that you carefully review seller ratings, read customer reviews, and use secure payment methods when purchasing through online marketplaces.
Auto Auctions:
Attending local auto auctions can provide an opportunity to find used Honda Civic Hybrids at potentially lower prices. Auto auctions may offer a range of vehicles, including hybrids, but it's crucial to thoroughly inspect the vehicles and understand the auction process before participating. Research local auction houses and their policies to ensure a smooth and informed buying experience.
Inspecting and Test Driving
Once you've identified potential used Honda Civic Hybrids, it's important to inspect and test drive them before making a decision. If possible, purchase a car with available CarFax to see the vehicle's history.
Follow these steps to ensure a thorough evaluation:
Exterior Inspection:
Check the overall condition of the vehicle's exterior, looking for any signs of damage, rust, or mismatched paint. Inspect the body panels for alignment, and verify that the doors, trunk, and hood open and close smoothly. Additionally, examine the headlights, taillights, and turn signals to ensure they are in working order.
Interior Inspection:
Evaluate the interior for any signs of wear and tear, such as worn upholstery, stains, or odors. Check the functionality of all the features, including the air conditioning, power windows, audio system, and dashboard controls. Look for any warning lights or error messages on the instrument cluster.
Mechanical Inspection:
If possible, have a trusted mechanic inspect the vehicle's mechanical components. They can assess the condition of the engine, transmission, brakes, suspension, and other critical systems. A comprehensive inspection can reveal potential issues and provide insights into the overall health of the vehicle.
Test Drive:
Take the used Honda Civic Hybrid for a test drive to evaluate its performance, handling, and comfort. Pay attention to the responsiveness of the accelerator, the smoothness of gear shifts (if applicable), and any unusual noises. Test the brakes, steering, and suspension on different road surfaces to ensure they function properly.
By thoroughly inspecting and test driving the used Honda Civic Hybrid, you can make a more informed decision about its condition and suitability for your needs. Remember to obtain any necessary documentation, such as maintenance records, and consider seeking professional assistance during the inspection process.
What next?
Buying a second-hard car always comes with risks. That said, a little bit of knowledge can go a long way in ensuring you're not getting the short end of the stick. If you know what you want in a Civic hybrid and how much it's worth, you're already halfway there. As long as you follow the tips mentioned above to the letter, it's only a matter of time before your gamble pays off.
If you are in the Palm Beach County area and are looking for a reliable hybrid specialist to inspect your potential purchase, contact the hybrid pros at Exclusively Hybrid today. Also, check out our selection of new and refurbished Civic batteries in case you want to maximize your performance.
CALL US TODAY: 561-299-0609